Toddlers are very mobile and active and our Toddler Room provides a safe but stimulating environment in which your child can learn important independence skills such as toileting, feeding and dressing, learn social skills and develop motor skills. In addition they will acquire a foundation of education in language, the alphabet, shapes, colors, numbers! Our toddlers are very active learners and we stimulate them to discover their world through a structured curriculum sprinkled into fun activities in small groups and playtime. Our Toddler rooms are organized to care separately for children over Two years of age and under two years of age.
TODDLER CARE PRACTICES
---
Our research-based program and welcoming environments have been carefully designed by our educators to support all of your toddler's growing needs.
-Our toddler room holds up to 10 kids with our caregivers managing large group activities, small group activities, and independent play times.
-All our caregivers are trained in toddler care, health and safety practices, and early education for toddlers.
-A regular daily routine with set meal times, rest times and play times is used to provide structure to their days.
-Toilet training is accomplished by taking the child to the toilet at the same times each day.
-Our safety, security, and cleanliness practices that meet or exceed all state, local, and National Association for the Education of Young children (NAEYC) guidelines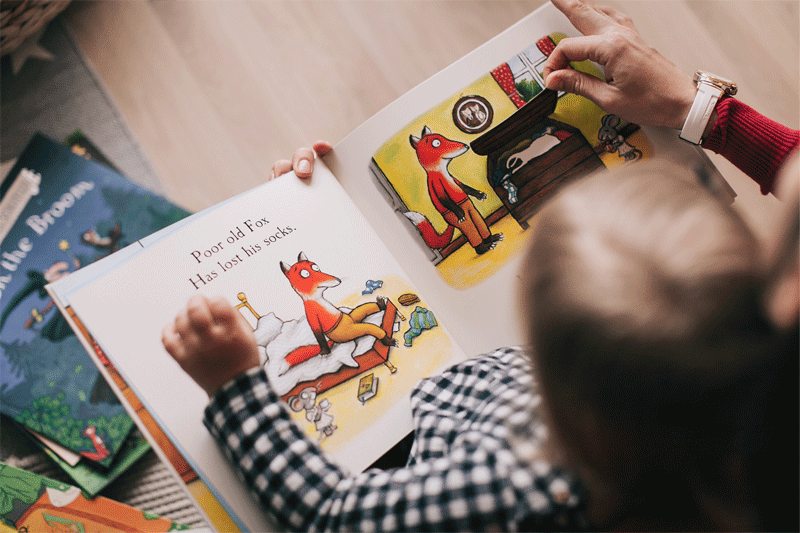 AGE APPROPRIATE CURRICULUM
---
Our best-in-class curriculum includes our signature practices which encourage the increasingly mobile and active toddlers the ability to learn with all five senses:
-Language and Reading: Our educators help accelerate toddler's learning to produce language rapidly. They use simple books, pictures, storytelling, alphabet puzzles to help toddlers gain a foundation
-Group Times: The curriculum includes activities for various grouping experiences in the classroom. There are specific periods in each day for small group times, large group times, and for children to play independently
-Art activities: Singing, dancing to music, theme-based art projects, and acting out stories stimulate the young minds and engage them
-Creative Learning: The toddler room contains multiple age appropriate toys and activities to help our kids develop gross and fine motor skills, express creativity and grow confident and independent
-Social skills and Independence: The educators are also teaching strong-willed two year olds proper etiquette, sharing, and helping them acquire daily living skills. As their skills increase so does their independence.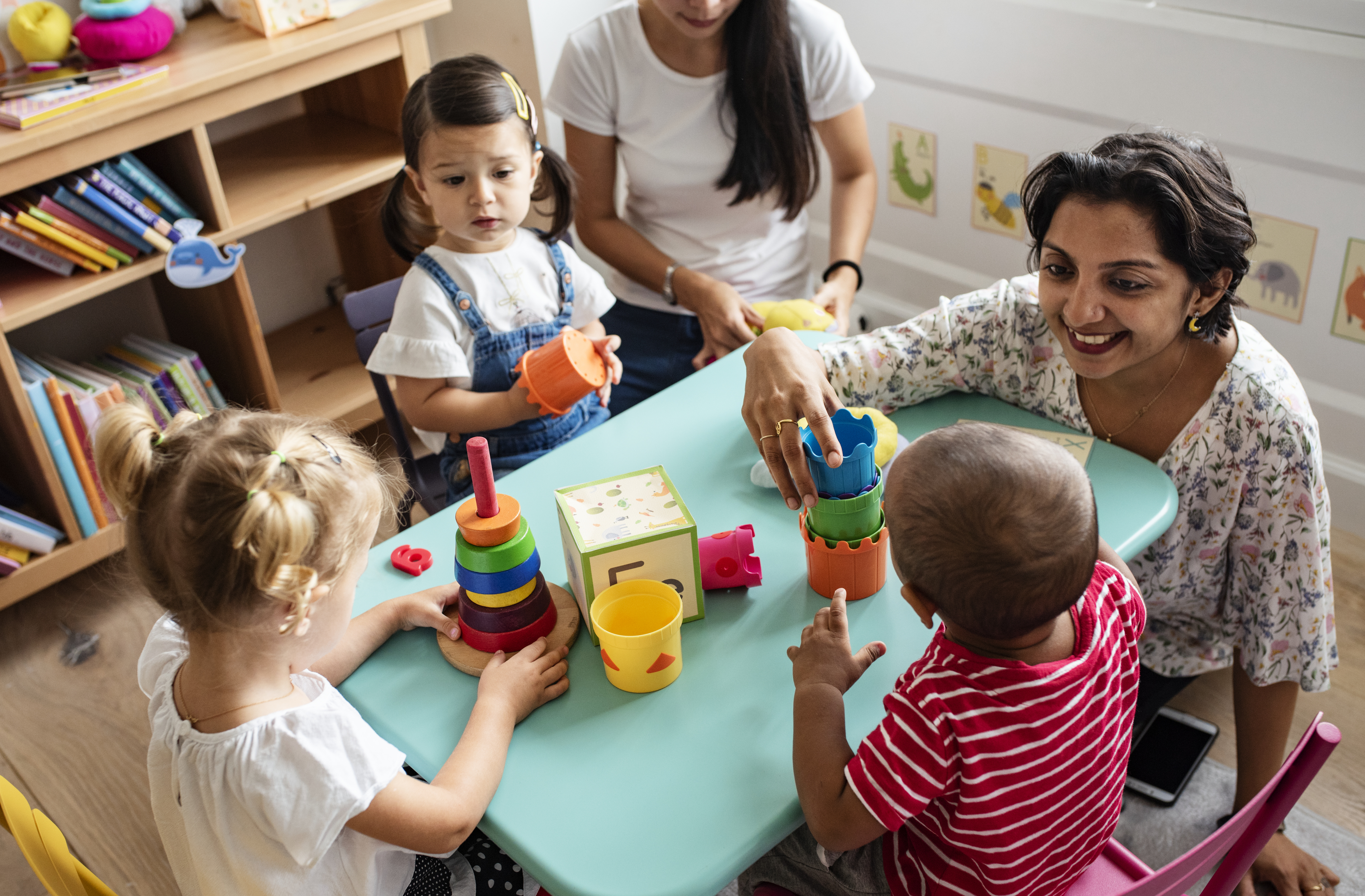 DAILY PLAYTIME
---
Play opportunities are essential throughout early childhood. At our center we ensure:
-Outside play time under supervision in a safe age appropriate play area.
-Inside playtime in small groups and large groups with a variety of toys and activities.
-Countless opportunities to develop small and large muscles when doing finger plays, dancing to music, playing with balls, doing puzzles, riding toys.